Postages : International Free Shipping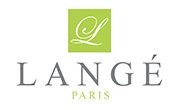 "the essense of nature"
Natural botanical phyto-cocsmetics 


Lightening luxury line

 




INTENSIVE LIGHTENING DAY CREAM 

A lightening & moisturizing cream- Inhibit skin pigmentation

Enjoy an even, more luminous complexion and a smoother, clearer skin
Actives

:

 



Morning Radiance with Seaweed extracts



Who is for:

All skin Types 




Actions:
·         Inhibit skin pigmentation
·         Nourish and moisturize the skin
Direction:
LANGÉ Lightening Day Cream should be used in the morning on face and neck. Cleanse the face and neck with the LANGÉ Lightening Lotion using a cotton pad, then apply the cream. Let it dry for a moment before applying your make-up.
Description:
LANGÉ Lightening Day Cream and Moisturizing with a light texture
Active Ingredients:
Glycerin (moisturizer of vegetable origin); Camellia oil (it has restructuring, moisturising and also excellent film-forming properties so it pampers the skin); PCA Sodium (moisturizing and softening agent); Vitamin C derivative (it favours collagen synthesis for soft, supple, young-looking skin; as an antioxidising agent, it plays an essential role in boosting radiance by contributing to free radicals scavenging); Licorice extract (Soothing and antioxidant); White Tea extract (a powerful anti-oxidant agent which efficiently fights against free radicals, known as an aging factor. It also purifies and softens); Mandarin extract (toning and purifying virtues); Tocopherol (Vitamin E, antioxidant); Ascophyllum nodosum Extract (Seaweed from Brittany, France) (a skin lightening active to reduce melanin synthesis and pigmentation of synthesized melanins. It also eliminates the pigmented scales. It offers anti-radical protection against aging of skin and prevention of the appearance of dark spots); Bamboo extract (Re-mineralizing, restructuring, revitalizing); Orchid Flower extract (emollient and moisturizing properties. It is also an anti-oxidizing active ingredient); Pearl Protein extract (a protein consisting of 20 kinds of amino acid which moisturize skin), and 4 Flower AHA (a complex of bright Hibiscus, pure White Lily, Frangipani and Bouquet's Prince (Freesia). Extracts are enriched with AHA (Alpha-Hydroxy Acid). This exclusive ingredient moisturizes and soothes the skin by providing a gentle peeling, which also gives a clearer complexion).
Capacity

50 ml/ 1.7 fl.oz


Expiry date :09/2021
About LANGÉ Paris

 
LANGE Paris is a leading skin care brand from FRANCE dedicated to research & development, manufacture & distribution of exclusive premium quality luxury botanical phyto-cosmetics,with solid experience for decades. 
LANGÉ Paris focuses on collective research projects and it was created from a cooperation of Cosmet'up with LVMH Group Research and the Association of French Cosmetic Valley.The company specializes in facials homecare range of beauty products for all skin types. 
LANGÉ products combine rich botanical extracts 

with the latest in bio technological advances